Where Figure Becomes Ground (2019)

In this large-scale series, Lipps selects and cuts out iconic 1990s fashion campaigns from women's magazines and combines them with documentary photographs culled from US Camera Annual, a magazine published between 1938 and 1969 for a largely male audience of professional and amateur photographers. As revealed by the glossy reflections of scotch tape, the works are created by analog means. The artist cuts paper with X-acto knives, layers the fashion shots on top of the documentary pictures, creating a visual puzzle where inside becomes outside. By these means, Lipps challenges the clichés of both genres and ultimately implodes a series of polarities: shallow commerce versus deep investigation; ephemeral style versus timeless documents; and femininity versus masculinity.

When Lipps was a teenager in the 1990s, he escaped the banal normativity of high school by immersing himself in the glamorous world of magazines like Vogue and Harper's Bazaar. He became an obsessive fan of individual supermodels and a connoisseur of fashion photographers such as Richard Avedon, Irving Penn, Herb Ritts, Bruce Weber, Steven Meisel and Ellen Von Unwerth. "These highly constructed, stylized pictures are emblematic of the idea that every photograph is a construct," says Lipps. "Fashion photography is, ultimately, not superficial. Its hyperbolic space of idealized female figures invades our bodies and minds, channels desire, coaches gender performance, and structures class identities. It has a profound influence on culture."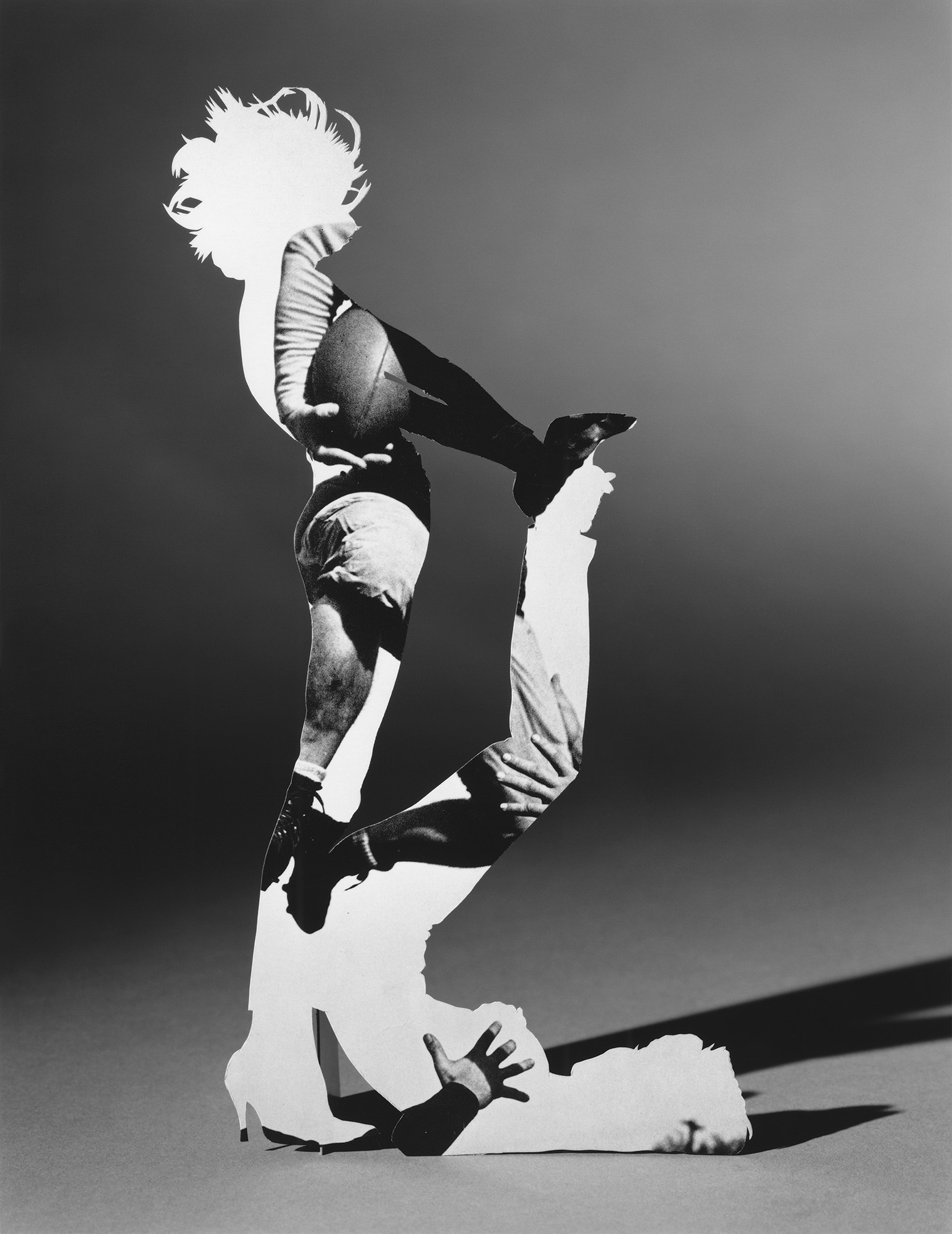 At the time, Lipps was a street photographer in the 90s, a budding auteur in search of existential meaning.
US Camera Annual
is emblematic of the photographic canon, which publicly celebrated specific versions of quality and implicitly endorsed certain incarnations of heroic manhood. Appropriating and reinvigorating works by W. Eugene Smith, Ansel Adams, Dorothea Lange, Leo Aarons and Pirkle Jones, to name a few, Lipps infuses their uncanny familiarity with strangeness. "It is important to look again at these historic images and study how memory functions, how these pictures that are external to our everyday lives invade our personal memories and become entangled in affect," says Lipps.
At a time when American society is caught in a perpetual present of selfies and digital news images, Lipps engages with the physicality of photography and explores its gendered history. With "Where Figure Becomes Ground," the artist elevates a feminized photographic genre while interrogating a masculine one, recombining them in ways that renew the relevance of both.
Related Press:
Artforum review by Gwen Allen